Travis Tracy CFP, EA the owner of  Fortitude Financial Planning in Durham, NC is a part of my Mastermind group and brings a wealth of tax knowledge to our study group. 
Last week he wrote an awesome post on the Child Tax Credit specifics, that's was a part of the American Rescue Plan Act of 2021.
The post includes who is getting what, and when, and answered a lot of questions on this new tax piece. He has graciously allowed me to share the full post here with you. 
Here is the link to the original article.
The New Child Tax Credit
On March 11, 2021, Joe Biden signed the American Rescue Plan Act of 2021.  With the signing of this legislation, there were changes to the tax law for 2021. 
The most notable differences include the Economic Impact Payments, Unemployment Compensation, Premium Tax Credit, and Child Tax Credit. 
Starting July 15, those that qualify for the Child Tax Credit will begin receiving advance payments.  As the title of this blog post suggests, I want to explain in-depth the specifics of the Child Tax Credit and how the advanced Child Tax Credit could potentially impact your financial situation if you qualify.
I'll provide the particulars of the credit, the new qualifications, the advance payments, who should opt out of the advance child tax credit, and additional resources. 
Credit Amount
For the 2021 tax year and until new legislation is passed, the new credit amount for the Child Tax Credit will be the following: 
The amounts above are fully refundable. If you are unfamiliar with what a refundable credit is, "if you qualify for a refundable credit and the amount of the credit is larger than the tax you owe, you will receive a refund for the difference." In the past, the entire credit amount was not fully refundable; only a portion of the credit was. 
Qualifications
To be eligible for the Child Tax Credit you must have a qualifying child under the age of 18.  A qualifying child in the eyes of the IRS is very specific and must meet four criteria: 
Age (under the age of 18 or under 24 if a full-time student)

Relationship (son, daughter, stepchild, adopted child, or foster child to name a few)

Residence (must reside at the residence for more than half the year, unless in school)

Joint Return (your child cannot file a return with another person)
For this tax credit, there is a phase-out limit. A phase-out limit means that if your adjusted gross income (AGI) is above a specific number specified by the IRS based on your filing status then the credit amount will be reduced.  The phases outs for the Child Tax Credit are as follows: 
If your AGI is higher than the numbers above, the credit will be reduced by $50 for each $1,000 over the phase-out amount. 
Temporary Advance Payments
Starting July 15, 2021, the IRS will send advance payments of the Child Tax Credit to those that qualify for the credit and will last until December 2021.
 The Child Tax Credit amount will be calculated using your 2020 tax return (or 2019 if you have not filed a 2019 return).  The total deposit amounts from July to December will equal 50% of your 2021 eligible Child Tax Credit.  
If you receive advance payments in excess of the allowable Child Tax Credit amount for 2021, you will have to repay the excess amount on your 2021 return.  Repayment of the extra amount will be made as an additional tax liability on the 2021 return.
However, there is a safe harbor for those that may have had a qualifying child(ren) on their 2020 return, but not on their 2021 return.  This safe harbor is based on the following income threshold below and can be calculated by multiplying $2,000 by the number of qualifying children used to receive the excess amount. 
Example:  You file as head of household on your 2020 tax return with a dependent that was 17 in 2020, AGI income of $60,000, and you receive the advance Child Tax Credit payment ($150/month).  When you file your tax return for 2021, your dependent has turned 18 and did not attend school full-time.  Since your dependent did not attend school full-time, they would not qualify for the Child Tax Credit, therefore, you received excess Child Tax Credit payments of $1,800.  Based on the Safe Harbor, you would not have to pay the excess back because your safe harbor amount is $2,000 ($2,000 x 1 qualifying child). 
Who Should Opt Out of the Advance Child Tax Credit
Being aware of your 2021 tax situation is very important because receiving the advance Child Tax Credit may not benefit everyone.  If you suspect your adjusted gross income to increase by $60,000 if your qualifying child(ren) is over age 6 (or $72,000 if your qualifying child(ren) is under age 6) from your 2020 income, you'll entirely phase out the Child Tax Credit amount. 
Therefore, you'll receive an excess benefit amount.  Due to the significant increase in income, you'll more than likely not qualify for the safe harbor mentioned above. 
If you typically owe money to the IRS each year, it may not be beneficial to receive the advance Child Tax Credit.  By receiving half of the Child Tax Credit in advance, will lower the credit amount that can be used to lower your tax liability.  You may end up having a higher tax liability than in the past because there is less credit to use to reduce the tax liability owed.  
Disclaimer: Receiving the advanced Child Tax Credit is not guaranteed to increase your tax liability.  Theoretically, if you've relied on the Child Tax Credit to help lower your tax liability in the past, then receiving half in advance would decrease the amount that can be used to offset your tax liability.  
Additional Resources
If you're not a spreadsheet person like myself, you'd probably like to use a tool that would be able to help you calculate the monthly advance Child Tax Credit you'd receive. 
Here is a tool from Kiplinger that will be able to help you know how much you'd start receiving starting July 15. 
Are you a person or couple that did not have a child in 2020, but did have a child this year or are expecting to have a child this year?  Go to this IRS website to complete the information needed to start receiving payments starting July 15. 
If you're expecting to have a child in December, you may not want to complete this because the child would have to be born by December 31, 2021, to be claimed as a dependent on the 2021 tax return. 
Although we as parents hope that our child comes on their due date, it doesn't always pan out that way; our daughter was ten days late.  I'd be cautious if your due date is in December. 
I hope this blog post has been helpful.  The signing of the American Rescue Plan Act of 2021 has provided a vast amount of changes for the 2021 tax year.  I plan to write some additional blog posts on those changes.  However, please feel free to reach out if you'd like to chat about the changes and how they'd affect your financial situation. 
Need Help Figuring Out the US Financial Landscape?
Check out our process that will help you evaluate our services, and help you make an informed decision about working together.
If not ready to start, that's okay, but please stay on top of our regular updates by email, by joining here. Sign Up Here.
Disclaimer:  This article is provided for general information and illustration purposes only. Nothing contained in the material constitutes tax advice, a recommendation for the purchase or sale of any security, investment advisory services, or legal advice. I encourage you to consult a financial planner, accountant, and/or legal counsel for advice specific to your situation. Reproduction of this material is prohibited without written permission from Jane Mepham and all rights are reserved. Read the full disclaimer here.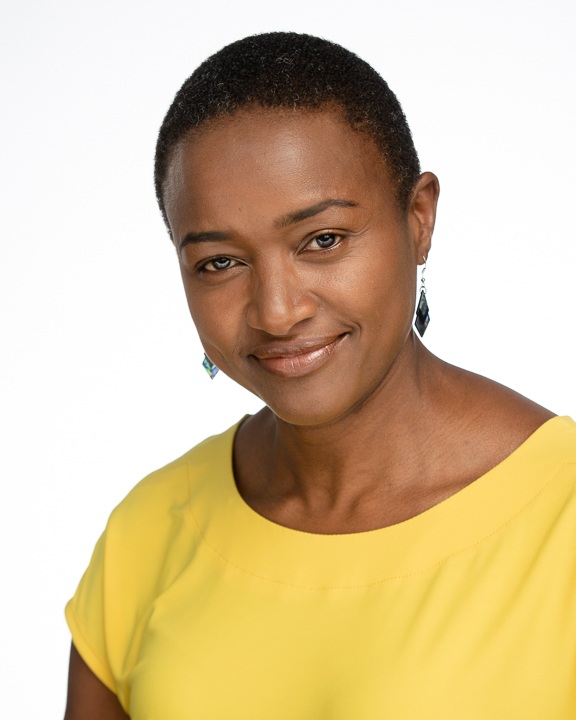 Jane Mepham, CFP® is a Fee-Only financial planner who loves simplifying the complexities of the U.S. financial system for immigrants and foreign nationals on work visas and those in tech. She'll work with you to map out a personal strategy that addresses all areas of your financial life while avoiding key financial mistakes that could derail your American dream.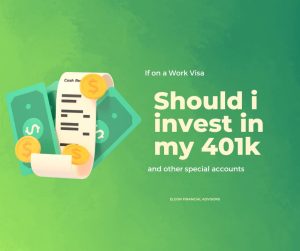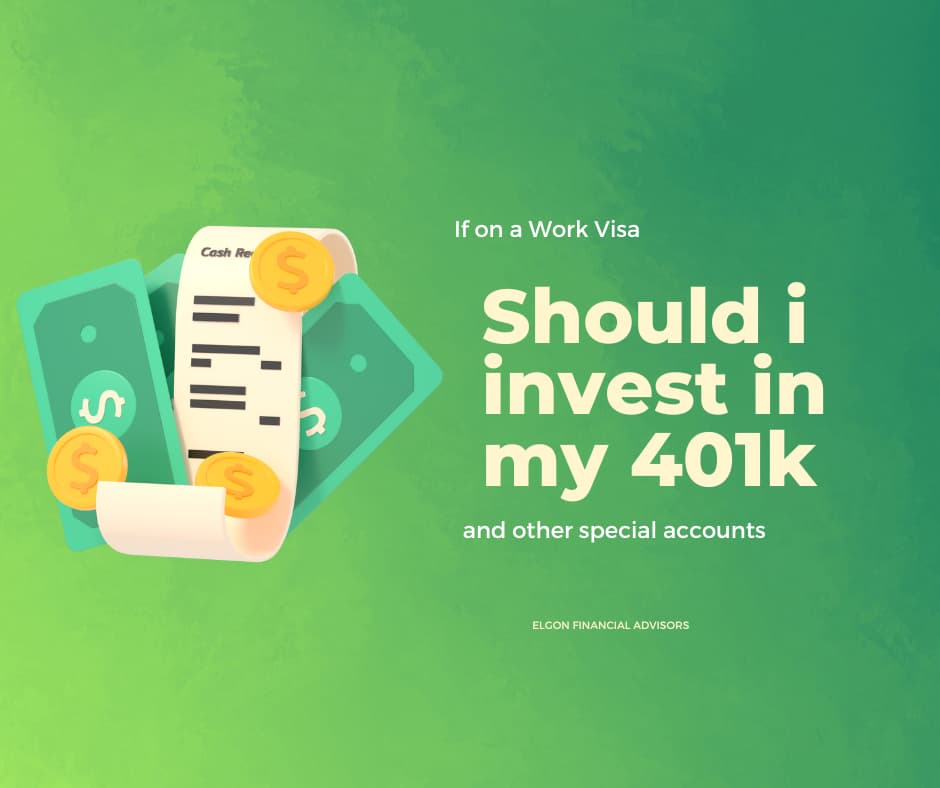 One of the questions I get all the time is how to invest in the US stock market using special accounts like Roth IRAs, HSAs, 401ks, 529, etc. on an H-1B or other work visa (L-1, O-1, H1B1, TN, and E3)
This is keeping in mind that work visas are by nature temporary non-immigrant visas and technically the holder is expected to depart the US after the work assignment.
The post is a summary of a more in-depth technical, nerdy paper written for advisors on the Nerds Eye View Blog by Michael Kitces.
CONTINUE READING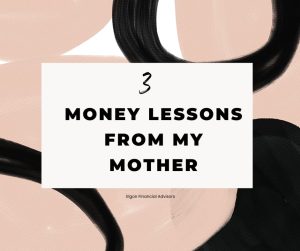 My mother grew up in a very male-dominated society, where girls had to do extra to make it. She wanted her girls to have a better shot at this thing called life than she did. To accomplish this she embarked on a lot of life lessons, especially on money matters.
In this post, I discuss the three money lessons she taught us, in honor of Mother's Day.
CONTINUE READING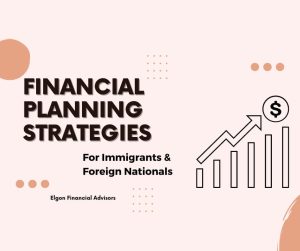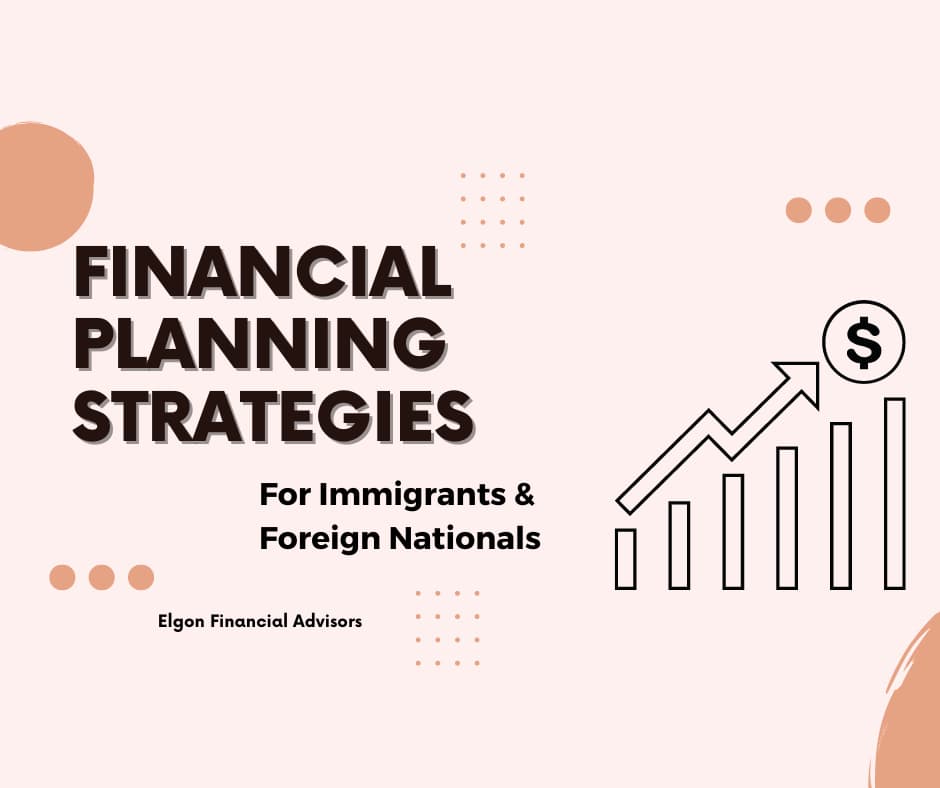 What financial planning strategies do you need if you are foreign-born (immigrant) or a foreign national?"
If you are one of the 45 million foreign-born individuals now calling the US home, you have specific financial planning needs that go beyond what a traditional financial planner offers.
Read on for strategies that will allow you to maximize your US resources and your worldwide assets while staying tax compliant.
CONTINUE READING