Investing works best when viewed through the financial planning lenses
This ensures that the proposed strategy will allow you to meet your financial goals. We have no minimums for those that desire to work with us. Your money is held in custody at TD Ameritrade or Charles Schwab.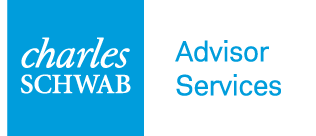 We keep these key points in mind as we design your portfolio
We focus on an evidence-based approach that takes emotions out of the investment decision-making process. We'll stay calm when the market fluctuates and stay focused on your long-term goals.
We diversify into multiple asset classes like companies – large, and small, geographic locations – US and foreign (emerging and developing), and multi-asset styles (growth, value), all while keeping an eye on costs and risk.
We spread your money out among different assets such as equities (stocks), fixed income, and cash equivalents based on your goals and risk assessment.
4) ASSET LOCATION & TAX EFFICIENCY
We carefully consider what vehicles (accounts should hold those assets). We answer the question of what should go into your Roth account versus your 401k/traditional IRA versus your brokerage accounts. They have different tax treatments, which drives the decision.
We mainly use low-cost EFTS (Exchange Traded Funds) to keep costs low for you.
IMPLEMENTATION AND ONGOING SUPPORT
Once the portfolio design is complete, we manage all the technical aspects of the implementation, and ongoing maintenance like tax-loss harvesting, and rebalancing.
WHAT ARE THE INVESTMENT FEES?
For clients with $250,000 or more in assets under management with Elgon Financial Advisors, ongoing comprehensive financial planning services fees may be waived at the firm's discretion after the initial 12 months of the engagement.