We have no account minimums for those that desire to work with us.
Your money is held in custody at TD Ameritrade or Charles Schwab.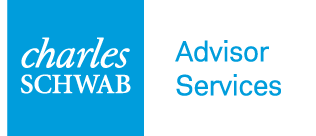 We follow these principles to grow and protect your money:
1) EVIDENCE-BASED APPROACH
Takes emotion out of the investment decision-making process.
2) DIVERSIFICATION and Asset Allocation
We use a mix of different investments to manage risk.
3) ASSET LOCATION & TAX EFFICIENCY
We answer the question of what should go into your Roth account versus your 401k IRA versus your brokerage accounts.
We use low-cost EFTs (Exchange Traded Funds) and index funds.
IMPLEMENTATION AND ONGOING SUPPORT
Once the portfolio design is complete, we manage all the technical aspects of the implementation, and ongoing maintenance like tax-loss harvesting, and rebalancing.
For clients with $250,000 or more in assets under management with Elgon Financial Advisors, ongoing comprehensive financial planning services fees may be waived at the firm's discretion after the initial 12 months of the engagement.
Ready to Pursue Your American Dream?